Retrofit – Refurbish – Improved reliability – Customer Satisfaction
Refurbishment
DDP Technology switchgear and padmount transformer refurbishment can be carried out on site, particularly for external works such as enclosure repair or painting. If the time, cost or practicality of removing a switchgear from site is prohibitive, it is possible to complete internal repairs on site. Over time, insulators and barrier boards may experience mechanical breakdown due to contamination or flashovers. Due to budget restraints and environmental concerns, most progressive utilities are now considering refurbishment as an alternative to replacement.
Increase customer satisfaction and positive public opinion when revitalizing your existing switchgear. This can have compelling advantages over buying new.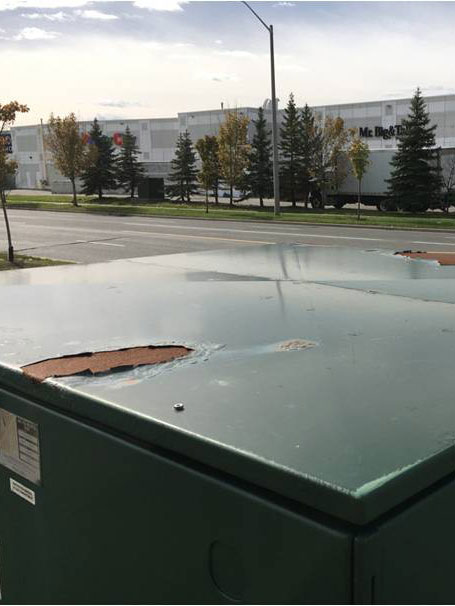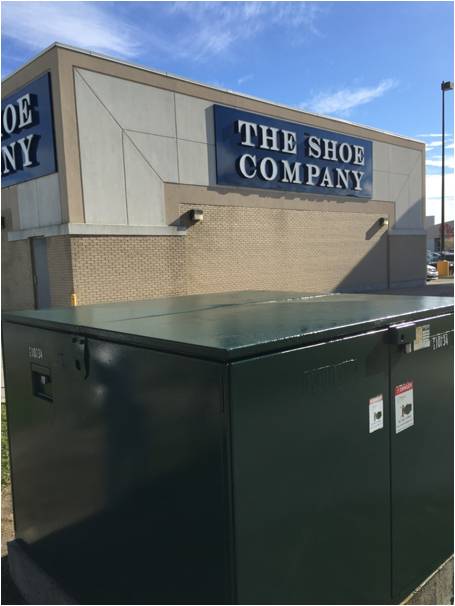 Advantages of refurbishment over replacement
Saving money and time: The cost of refurbishing a switchgear is normally considerably less than the cost of purchasing a new switchgear.  While cost is a factor, depending on the cost of the refurbishment carried out on the switch, time saving may be more important, as the time to refurbish a switchgear, may be considerably less than the time required to specify and purchase a new switchgear.In some cases, refurbishment can be carried out under revenue expenditure, rather than capital expenditure, which allows the work to progress without having to go through a lengthier and more complicated approval procedures.Extending the life of assets is good for customers; as long as it can be achieved without adding significant risk to the continuity of their electricity supply.  This is good because it results in lower absolute levels of capital investment and therefore, lower bills for the customer.
Extended Asset Life: In addition to regulatory pressures, the electricity industry is generally being encouraged to make responsible use of resources and to demonstrate environmental sustainability as part of its corporate responsibility.One way of achieving this is to prolong the life of the switchgear through yearly inspections, CO2 cleaning, and refurbishing the switchgear prior to failure.
Remaining Plant Life: Many high voltage switchgear has had its plant life decreased due to lack of maintenance, environmental conditions, vehicle damage and other various factors.  Particularly vulnerable are the live front PMH switchgear.  Live front switchgear sustain a higher failure rate due to the breakdown of the insulators due to contamination.   Optimizing the life of aging switchgear is not a new subject, but one that continues to be a major issue for electricity suppliers and industry alike.  Refurbishment restores the equipment to its original condition and can add 10 to 20 years of sustainable life extension.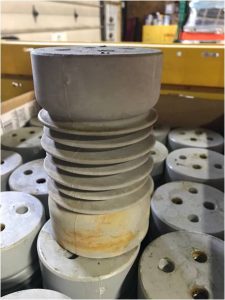 Insulation Breakdown:
When insulators become contaminated they begin to mechanically breakdown.  This causes the "glazing" to deteriorate and allows the voltage to track to ground causing a catastrophic failure.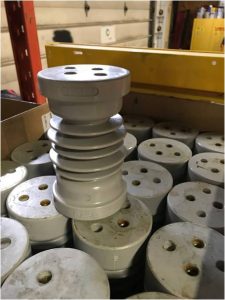 Environmental Benefits
DDP Technology will purchase scrap switchgear and refurbish these units when possible. This will allow for a positive, sustainable, environmental impact, reducing our carbon footprint.
DDP Technology is the industry leader in Live High Voltage Dry Ice (CO2) Cleaning. Dry Ice Blasting uses Dry Ice Pellets created through a process beginning with Liquid Carbon Dioxide (CO2). The Dry Ice is obtained as a byproduct of other industrial processes made from reclaimed CO2. It does not produce CO2 or add CO2 to the atmosphere and therefore does not contribute to the greenhouse effect.